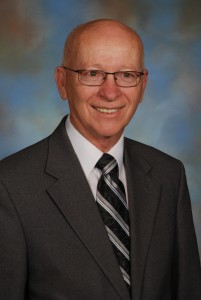 Welcome
Van Den Hul Asset Management has been in business since August of 1983 in life insurance and annuities. In June of 2000 we began offering health insurance products including Medicare Supplements and Long Term Care. With over 30 years of service in Iowa, Nebraska, South Dakota, and Minnesota, we are committed to providing quality solutions for your insurance needs.
Our Business Philosophy
Our Asset Management company wants to be known as a high performance, high integrity group of people who make a difference. Helping our clients is our number one objective. Stated simply, we want to earn your trust, start a new friendship, and build a strong relationship with you. Our primary and greatest asset is our credibility. Our client must be able to take our word. We believe that the only people who don't make mistakes are those who don't make decisions. We work hard to avoid mistakes, but the real test of our credibility is how we correct our mistakes.
Our Commitment
We are committed to doing whatever it takes to serve your needs and to maintain the very highest level of integrity. At Van Den Hul Asset Management, the client always comes first. If it does not work for the client, it does not work for us. These are not just buzz words; they express the very essence of Van Den Hul Asset Management.
Van Den Hul Asset Management is licensed for life insurance and annuities in Iowa, Nebraska, Minnesota, and South Dakota as well as being licensed for health insurance products in Iowa and South Dakota.